Gameynix.com might contain affiliate links from amazon.com, so that we might earn referral commissions for each qualified purchases. It helps us to keep this website active and motivates us to make more valuable contents for visitors.
FIFA 23, the most recent game in the well-known football video game series, has enthralled millions of players around the world. FIFA 23 may face technical problems, nevertheless, just like any other piece of software, which could ruin your game experience. Players may have the frustrating issue of getting trapped on the loading screen. We'll look at some efficient troubleshooting techniques in this article to enable you to fix the FIFA 23 loading screen issue and resume enjoying the game.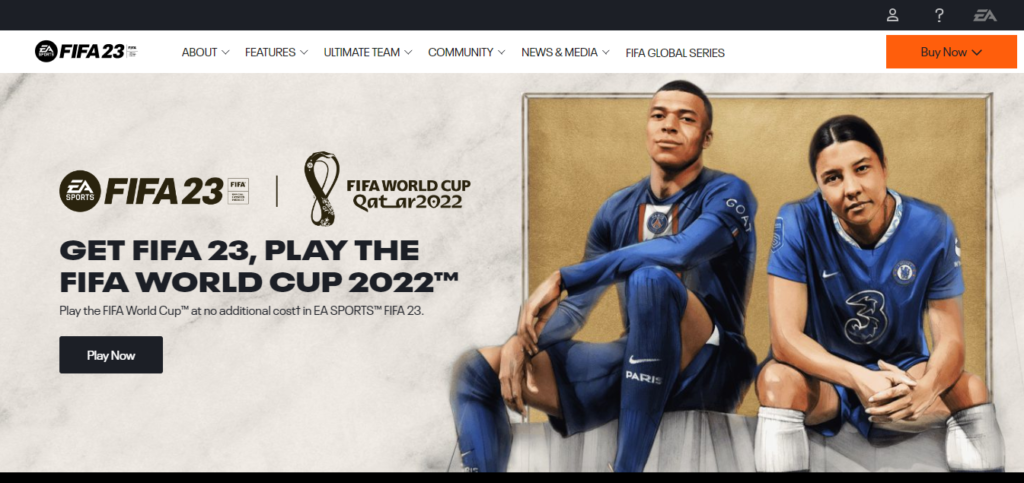 Image Credit: FIFA 2023 ( EA Sports )
System Requirements for FIFA 23 on Windows:
Operating System: Windows 10 (64-bit)
Processor:
Minimum: Intel Core i3-6100 @ 3.7GHz or AMD Athlon X4 880K @ 4GHz or equivalent
Recommended: Intel Core i5-3550 @ 3.40GHz or AMD FX 8150 @ 3.6GHz or equivalent
Memory (RAM):
Minimum: 8 GB
Recommended: 12 GB or more
Graphics Card:
Minimum: NVIDIA GeForce GTX 660 or AMD Radeon HD 7850 or equivalent with 2 GB VRAM
Recommended: NVIDIA GeForce GTX 670 or AMD Radeon R9 270X or equivalent with 4 GB VRAM
DirectX:
Version 12
Storage:
Minimum: 50 GB of free space
Recommended: 50 GB of free space (SSD recommended for better performance)
Sound Card:
DirectX 9.0c compatible sound card
Internet Connection:
A stable internet connection is required for online gameplay and updates.
Input:
Keyboard and mouse or dual analog controller
It is crucial to remember that these specifications are liable to change, and your computer's particular hardware setup may have an impact on how well the game actually runs. It is advised to make sure your system satisfies or surpasses the requirements for FIFA 23 for the best performance and gaming experience.
How to Fix FIFA 23 Screen Loading Issue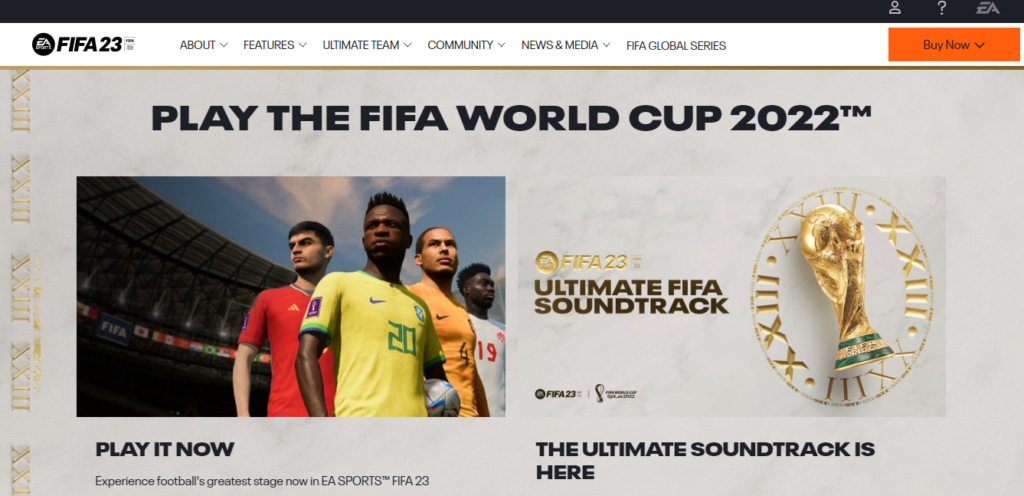 Image Credit: FIFA 2023 ( EA Sports )
Restart the PC, console, and game
Try restarting the game and the gaming console or computer as a first step if FIFA 23 is giving you problems with the loading screen. This straightforward operation frequently fixes any short-lived issues or conflicts that could be the source of the loading screen issue. Completely shut off your console or PC, then wait a few while before turning it back on. Try launching FIFA 23 once more to see if the loading screen problem still exists.
Check for updates
Updates are frequently released by game developers to fix problems and enhance functionality. It's essential to make sure that both your copy of FIFA 23 and the gaming system (console or PC) are fresh. Install any updates that are available for FIFA 23. Ensure that the firmware and drivers for your PC or console are also up to date. Updates can fix compatibility concerns that occasionally cause loading screen errors.
Cache/Data Cleaning
In certain circumstances, FIFA 23 loading screen troubles can be brought on by corrupted cache or data files. This issue may be fixed by clearing the cache and game-related data. Depending on your gaming platform, there are different ways to accomplish this.
For consoles: Locate the "Clear cache" or "Delete data" option in the settings or options menu of the game. To clear the cache or data for FIFA 23, adhere to the on-screen directions.
For a PC, launch File Explorer and find the FIFA 23 installation folder. Search for and delete the game's cache or data folder. Be careful not to remove any important files, and for detailed instructions, go to the game's official manual or support forums.
Turn off background Applications
While playing FIFA 23, running other programmes in the background occasionally results in conflicts that can affect the loading screen. Before starting the game, make sure any extraneous programmes are closed to avoid this potential issue. By doing this, FIFA 23 will have the most system resources available to run efficiently.
Verify the game files
Players on PCs can find and fix any corrupted or missing files that may be the root of the loading screen issue by checking the game files' integrity. Integrity checks for game files are embedded into Steam and other gaming platforms. Check the game's properties on your gaming platform for a file-verification option. To finish the procedure, adhere to the on-screen instructions.
Install the game again
FIFA 23 may need to be completely reinstalled if all else fails. Reinstall the game from the original source after removing it from your console or PC. All game files will be placed in the correct locations and any potential problems or conflicts will be resolved after this stage. Before starting the reinstallation, don't forget to backup any saved game progress or settings.
Conclusion
It can be annoying to experience a loading screen error, especially if you're anxious to play FIFA 23. However, you can fix this issue and resume playing the game by using the aforementioned troubleshooting procedures. Keep in mind to adhere to the guidelines particular to your gaming platform and, if necessary, seek assistance from the official FIFA 23 support channels. You can play FIFA 23 without interruption and fully immerse yourself in the excitement by adopting the proper precautions.