Gameynix.com might contain affiliate links from amazon.com, so that we might earn referral commissions for each qualified purchases. It helps us to keep this website active and motivates us to make more valuable contents for visitors.
In the world of video games, the God of War series has established itself as one of the most recognizable and popular franchises to grace the PlayStation system. God of War, which has a devoted following and offers epic adventures, has come to be associated with thrilling gameplay, gorgeous aesthetics, and engaging narrative. God of War is PlayStation's most lucrative merchandising brand, claims former Sony employee Aaron Kaufman, who oversaw marketing initiatives at Santa Monica Studio for almost 8 years.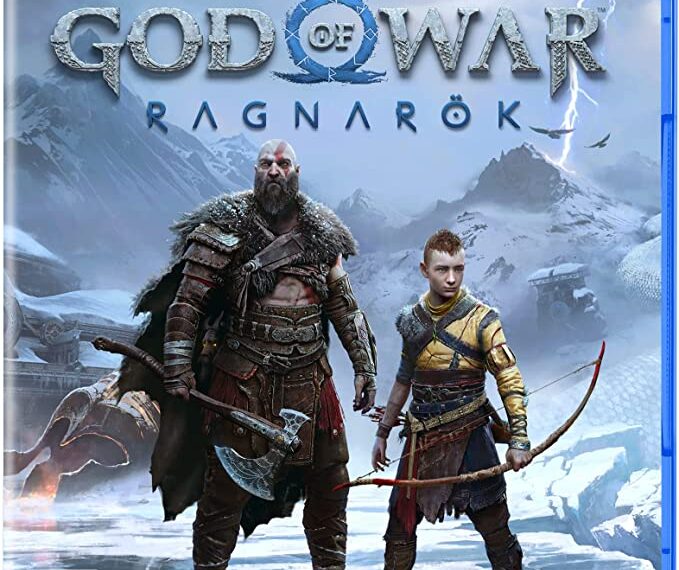 The enormous appeal of God of War merchandise among PlayStation fans is highlighted by Kaufman's observations. He emphasises how Sony has had great success with the franchise's licencing strategy. Notably, Santa Monica Studio's social media presence has been lauded as the most well valued among PlayStation's portfolio, as indicated in Kaufman's LinkedIn profile. An excellent illustration of this was the 2018 release of God of War, when the developer's social media posts garnered an astounding 187 million impressions and brought in an incredible $1.8 million through the marketing campaign for The Lost Pages of Norse Myth.
The goal of Kaufman's initiatives was to create a genuine product creation process that satisfies fan needs. God of War has become the most lucrative PlayStation brand for gamer gear because to his dedication to this strategy. The effects of this success are clear as God of War 3 Remastered, which was published in 2015, keeps breaking records with more than 4 million copies sold so far. It's important to note that these numbers represent sales through early 2020, when Kaufman left Santa Monica Studio.
In addition to the main game series' outstanding accomplishments, Santa Monica Studio's Fat Princess: Piece of Cake made a splash in the mobile gaming industry. The game amassed a million downloads on iOS and Android, demonstrating the studio's adaptability and talent for enthralling users on many platforms.
The God of War series' popularity can be due to its aptitude for achieving harmony between compelling narrative and exhilarating gameplay. While other games may be better at telling moving stories, players seeking unmatched thrill have flocked to God of War because of its focus on violent gameplay and epic battles. This strategy has elevated the franchise to the top of the PlayStation's financial success, outperforming even the critically praised storytelling of The Last of Us.
Fans are anxiously anticipating what lies next as the God of War franchise continues to achieve new heights. Fans are anticipating and feeling excited with the recent announcement of a cooperation between Sony and Amazon to create a television series based on the game. The God of War adaptation has been moved forward quickly because to the exceptional popularity of The Last of Us series, raising the possibility of additional game installments in the near future.
God of War has a lasting reputation in the gaming industry thanks to its engaging gameplay, in-depth stories, and iconic characters. The franchise's influence on the gaming industry is evident because it is PlayStation's most lucrative merchandising brand. God of War is a testament to the strength of immersive gaming experiences and the continuing allure of epic adventures thanks to its continued success.
---
FAQs
How many copies has the God of War franchise sold?
The God of War franchise has established itself as one of the most popular gaming franchises with over 20 million copies sold to date.
What makes God of War the most profitable PlayStation brand?
The success of God of War can be due to a number of things. The series constantly creates top-notch games that enthral gamers with their compelling narratives, gorgeous graphics, and challenging gameplay. The franchise's success is also influenced by strong social media presence and efficient marketing tactics.
Are there any upcoming God of War games?
There is no specific information regarding impending God of War games in the sources listed. But considering the popularity of the series, Santa Monica Studio almost certainly has plans for additional episodes that will carry on Kratos' epic story.
How does the profitability of God of War compare to other gaming franchises?
Although the sources do not directly compare God of War's profitability to that of other video game series, it is clear that the game has been a huge success. Its domination in the market is evidenced by the fact that it is the most lucrative PlayStation merchandise brand. To do a thorough analysis, however, analysing the profitability of various franchisees would need particular sales and revenue information.
Where can I buy God of War merchandise?
Merchandise for God of War can be obtained online and at a variety of stores. A vast variety of God of War-themed products, including games, collectibles, clothing, and accessories, are likely to be available via official PlayStation stores, gaming retailers, and online merchants. Fans can look into these possibilities to discover the goods that best suit their tastes.